Even tho now I set up all of my pre-made templates to automatically show the Blogger pages as the menu content, all of my custom Blogger templates have a default menu that I set up. And since I've been emailing instructions for this to most, i thought it would be nice to share for everyone so that way if you added a link list you can edit the content to set up pages as well.
Even tho I do set up the menu when I install templates I wanted to show you how it looks when it's not customized - very empty!
1- First you will need to create a the pages you wish to publish in your menu, to do so you'll need to go log in to your blogger account and go to POSTING/EDIT PAGES. If you already have pages, you will see them there

2- If you don't have pages or with to add a page just click on the NEW PAGE button.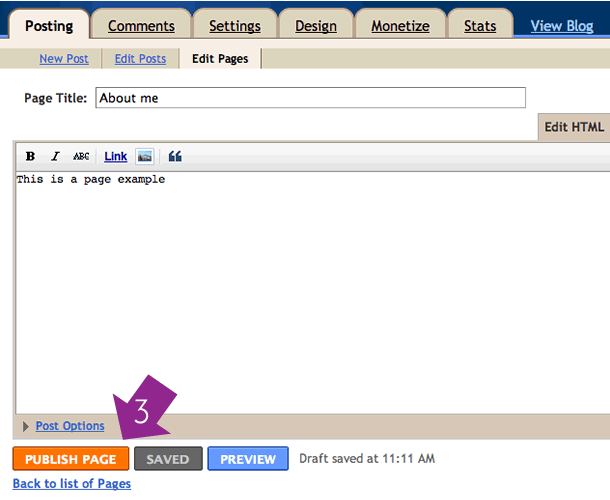 3- Pages are just li post, you can add images, links and plain text. Once you are ready just click on PUBLISH PAGE
4- Once you publish your page  click on the view button.
5-  Now you will need to copy the URL of your page so you can add it to the menu bar.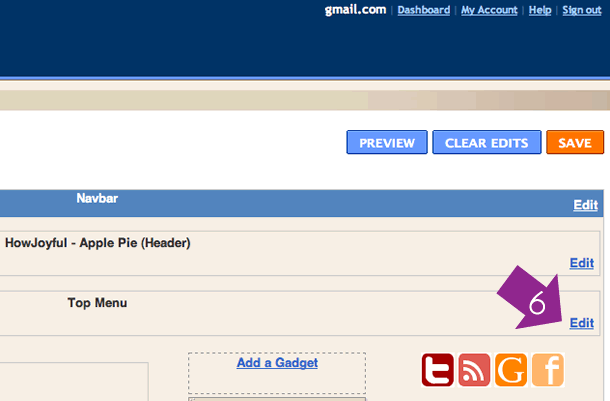 6-  After copying the URl you will need to go back to the dashboard and go to DESIGN/ PAGE ELEMENTS tab, there you will find a Top Menu bar, click on EDIT and a small window will pop up.
This is the configure list link that you will see, if you already have you you can edit the contents here, but if yours is empty you will need to enter your information.
IMPORTANT – DO not change the name of the widget!! (the title field)
7- Paste the URL of your page there.
8- Add a Label (this is what the menu will show)
9- Edit and Arrange – On the right side of the delete button, there is small little arrows, use them to arrange the order of the menu. With the edit and delete you can edit the labels, URL or simply delete the link and label.
10- Save what you just edited or created, and you are all set!!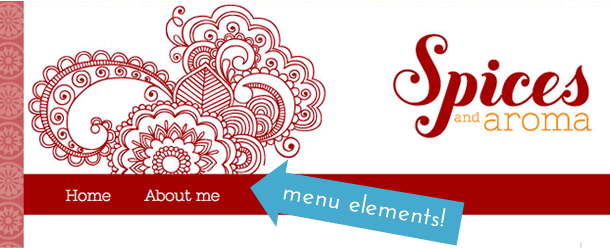 the styling of your menu depends on your template, so I will not cover that =] Have a great day!